If you want your face to get glowing and beautiful along with healthy skin, then you must know these top 9 summer face pack. These amazing Homemade Face Packs for Summer are really help to get glow on the face. Summer skin care routine is most important and you can take care of your face skin in summer at home with homemade face pack for glowing face skin in summer.
In summer, we need to care and do pamper more to our skin and especially the face. In summer, there are chances to occur skin damage, dark spots, pigmentation along with premature ageing signs such as wrinkles, fine lines on the face. In this case, we need to hydrate ourselves. Hence skin gets hydrated and gets enough moisturization so that skin becomes healthy from right inside too and beautifully glowing outside. In the summer season, to give a healthy dose to the skin, we must have to try these cool face packs without fail. Here is the list of 9 homemade face packs which you can make easily and keep your face skin nourished and hydrated in summer Days.
Cucumber Face Pack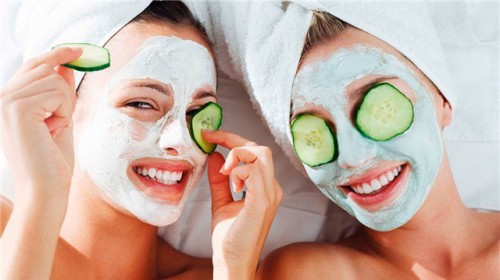 If you want to remove dead skin from the face along with scrubbing, then apply face pack of cucumber on the face. Cut cucumber into some pieces and add some sugar in it and put them in the refrigerator for some time. After few minutes get that mixture out from the fridge and apply it on the face. After it gets dries, remove that applied pack from rubbing with hands and so dead skin on your face will be removed and your face will glow.
Curd Face Pack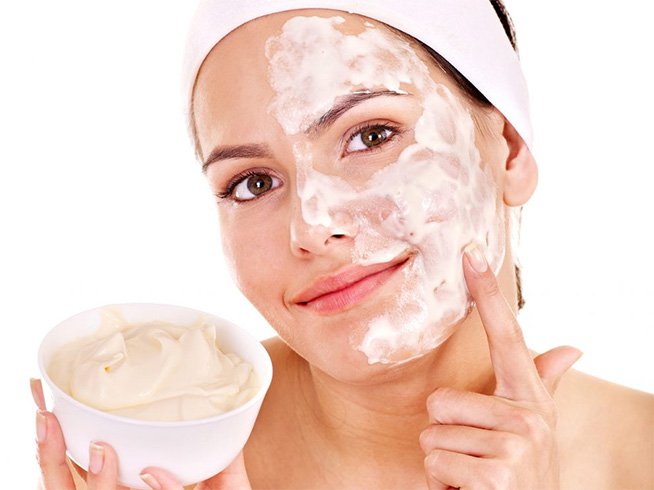 In burning hot summer, to give a cool dose to your face skin you must apply curd face pack on the face. Take 1 big spoon of curd and add 1 small spoon of sugar in it and stir it well. Now this face pack is ready to apply to the face. After applying this face pack, remove it after 10 minutes and you will feel very fresh.
Sandal Face Pack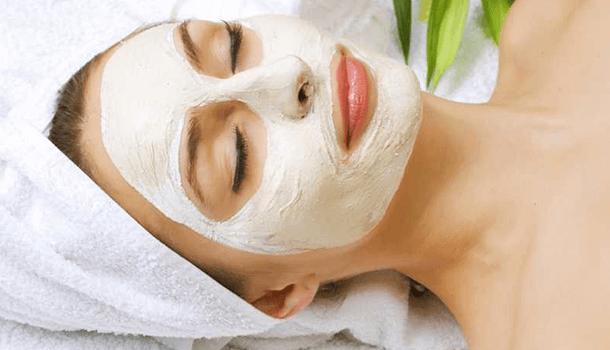 Sandal wood has the special property of cooling and soothing. In hot summer, sandal will give you cool feeling to your face. For that, you don't have to do much, for that you just have to take 1 tablespoon of sandal wood powder and add some drops of Rose Water in it and make a thick paste and apply it on your face. After it gets dry, wash your face with cold water.
Mint Face Pack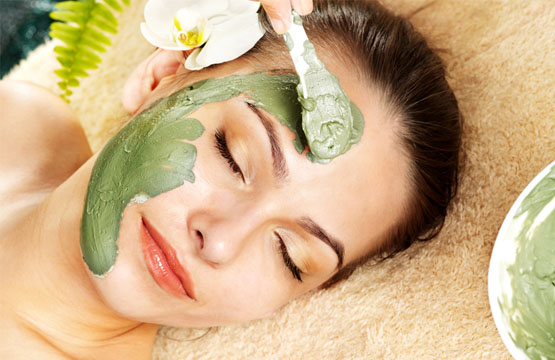 Most of you know that if we mix mint in water along with some lemon and it helps to detox our body the same way mint is really helpful for face skin too. Mint soothes the burning skin in the summer. To make this mint face pack you need to take get 1 tablespoon of mint paste and add 2 teaspoons of Rose Water in it and mix it well. Apply on the face and wash it after 10 minutes. You can also add a pinch of turmeric powder to get more glow on the face.
Mango Face Pack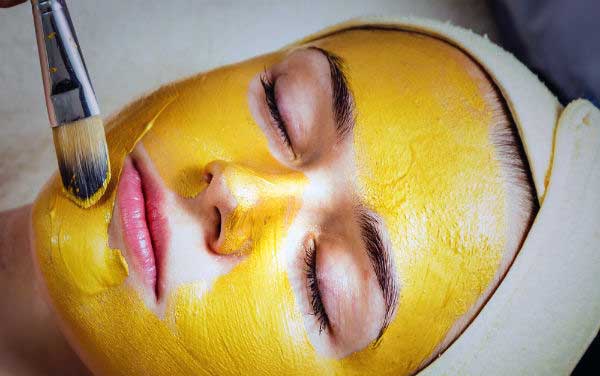 Peel off the skin of Mango and make a thick paste of mango. In that mango paste, add 1 teaspoon Sandal powder, 1 teaspoon of Curd, a half teaspoon of Honey and pinch of Turmeric powder and mix it well. Apply it on the face and after drying, wash it off with cold water.
Water Melon Face Pack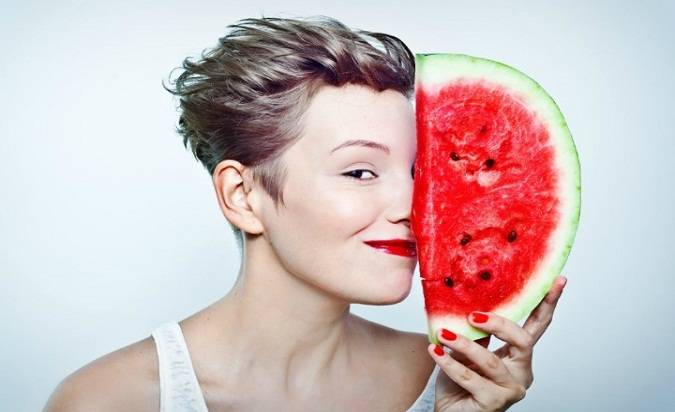 To fulfill the need of water in the body, to eat watermelon fruit is very helpful and healthy in the summer. Watermelon is also helpful and effective as a face pack too. To make this face pack you need the juice of watermelon and add some curd in it and make a paste of it and apply it on the face. After 15 minutes wash it off from the cold water.
Tomato Face Pack
If your skin got tanned in summer, then tomato face pack is really effective to get rid of that tanning. To make this face pack, you need to take a pulp of a big tomato and add 2 teaspoons of honey into it. Apply this paste on the face. After 15 minutes, wash it off with cold water. Doing this you will get relief from sun tan and your skin will become shiny.
Pumpkin Squash Face Pack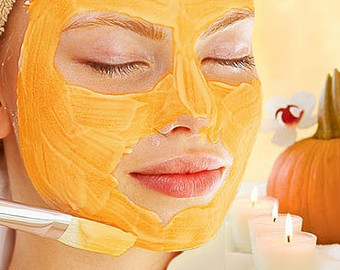 To make a thick paste, crush Pumpkin Squash and add some curd in it. Apply it on the face and after it gets dry, wash it off with cold water. This face pack helps to remove Sun Tan, fine lines and wrinkles gradually. This Pumpkin Squash Face Pack also removes blackheads too and skin becomes healthy.
Lemon Face Pack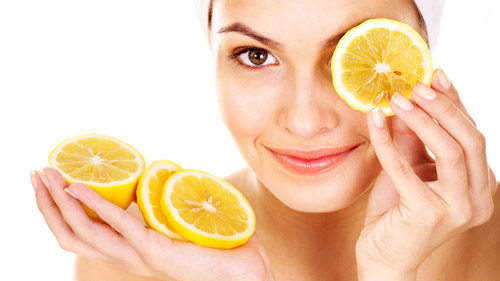 Take 1 tablespoon of lemon juice, add some honey to it and apply this on the face and neck with cotton balls. Wash it off after 20 minutes. With the help of this lemon face pack, skin gets tighter and your face will glow. To get rid of Sun tan you can rub this lemon skin on your face.
To keep your skin clean and healthy, always drink plenty of water. With these amazing face packs, you are ready to face the summer days beautifully.