Review of Top Sun Screen Lotion and sun screen cream For Indian Summer with its price detail
Whenever summer comes, it brought the tension of tanning along. And I know on arrival of summer always the same tension in every girl's mind that which sunscreen lotion is best to use. Sunscreen lotion helps to reduce your Sun tan and also it helps to block the harmful UV rays. If it is higher in SPF then it's good. Here are some sun screen lotions which can be used in summer and it's good.
Lotus Herbals Safe Sun Daily Multi-Function Sunblock SPF 70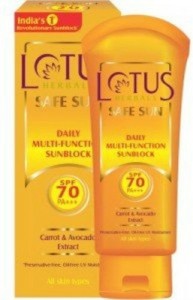 Lotus Herbals Safe Sun Daily Multi-Function Sun Block SPF 70 is a revolutionary, preservative – free, light weight formulation containing potent herbal extracts with multiple benefits.
Price: Rs.515 for 60 ml
————————————————————————-
Nivea Sun Moisturizing Sun Lotion SPF 50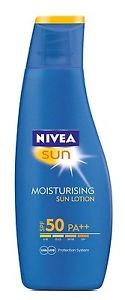 NIVEA SUN Moisturising SPF protection Sunscreen Lotion combines strong UVA and UVB filters that shield the skin from sun damage with rich moisturizers and vitamin E that protect the skin from dehydration to ensure that you're better protected, because well cared for skin is less vulnerable to sun damage.
Price: Rs. 399 for 125 ml
————————————————————————-
Lakme Sun Expert Fairness + UV Lotion SPF 50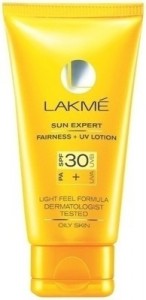 Light Feel Formula, Fairness, SPF 50 Gives 97 % Skin Protection from UVB Rays and Prevents Sun Burns, PA Blocks Harmful UVA Rays, Gives Complete UV Protection, Helps in Preventing Deep-skin Damage, Dermatologist Tested, Non Comedogenic, Moisturization, Hypoallergenic.
Price: Rs.575 for 100 ml
————————————————————————-
Neutrogena Dry Touch SPF 50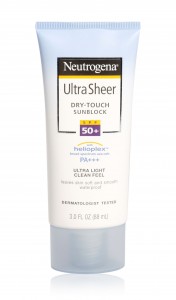 Ultra Sheer Dry-Touch Sunblock SPF 55 is a revolutionary, dermatologist-tested formula that contains helioplex technology, the latest breakthrough in UV protection. Helioplex delivers unbeatable UVA protection. It works better to help prevent damaging UVA rays from penetrating deep under skin's surface. Dry-Touch technology absorbs excess sunscreen oils, leaving a clean, lightweight, non-shiny finish. Serious sun protection never felt this light on your skin. This product features helioplex, a breadth of stabilized sunscreen technologies that delivers superior protection from the sun.
Price: Rs.449 for 88 ml
————————————————————————-
LÓreal Paris UV Perfect Aqua Essence SPF 30
Ideal for Everyday Use, Extremely Light and Gets Easily Absorbed in Skin, Provides 12h of UVA and UVB Protection, Adenosine Helps Repair Skin against Signs of Ageing, Vitamin E Helps Skin Fight against Free Radicals, Shields Skin from Harmful Sun-rays.
Price: Rs. 475 for 100 ml
————————————————————————-
So Girlies, which is the best sunscreen lotion for Indian summer as per your opinion ? Share your views here in comments.