It's morning. You take a glass full of pre workout food supplement. Have you ever thought how beneficial are these drinks? Do you even know whether they have any side effects or not? Are you aware of the fact that food supplements can bring serious damage to your lives? Most of you take pre workout drinks to boost yourselves to gain more motivation to hit the gym hard. And what begins as a one-day job turns out to be a regular routine. But the dark side of all these food supplements is they land you in major health issues that you are not even aware of.
In case you are not familiar with the banned pre workout supplements, they are:
Altius pre workout,
Gold standard Pre workout by Optimum Nutrition
C4 extreme by cellucor,
Hyde by Pro Supps,
assault by muscle pharm,
Black Powder by MRI,
Pre Jym by Jym, N.O. – Explode by BSN
Arnold Iron Pump by Pre workout
These drinks are stuffed with niacin, caffeine, beta-alanine, creatine,taurine, betaine, yohimbe, tyrosine and vitamin B. Each product carries that own unique mixture of these elements. The more quickly a product claims to offer you desired results in lesser number of days, the more is it leading you to death gradually.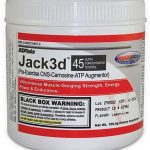 Are The Products Long-Termed?
Don't you look for long term benefits? All of us do. Usually, you devour on these food supplements to boost your energy level, motivation, focus, and strength. And they work. But for your kind information folks, it's all short term as this motivation is all mental. Does it really take a lot of time for your mind to change? No!
You aren't interested in short term? You want things permanent, right? Keep away of supplements. Instead, go through the basics:
Sleep for at least 6 – 8 hours a day.
Drink ample water.
Perform cardio exercises on a regular basis.
Eat foods with high nutritional value and in moderate amount.
Avoid eating junks, processed foods, redefined soda and sugar
Include a lot of green vegetables into your daily diet.
Stretch daily.
Get in touch with enough sunlight.
Side Effects Of Prework Drinks
Most of us are receptive to reading the ingredients consisted in the supplements. We know that there are tons of people taking them. Hence, what harm could it bring to me? But it's high time that you take care of these minute things. Otherwise, the following diseases may embrace you heartily:
Vomiting
Cramps
Headaches
Itching
Anxiety
Troubled sleep
Jitters
High blood pressure
Flushed and red skin
Kidney damage
Chest pain
Numbness in face, lips, or extremities
Don't be surprised if you are troubled by any of these diseases.
These are the physical dangers. But about the psychological part? What happens when you stop taking it all of a sudden? You tend to believe that you cannot take so much strength, lift heavy weights as intensely as you would use to. Well, it's nothing of the body but your entire mind's construct. Bid adieu to food supplementary and welcome the age old exercises.