Beautyikon is an Indian Makeup and Beauty Blog. Beautyikon blog is started with very simple belief that beauty is everywhere and everyone is beautiful. We believe that each and every girl, woman / lady is beauty "ikon" and this belief inspired to start a blog and this is how Beautyikon is born.  @Beautyikon we are very small group of authors/editors.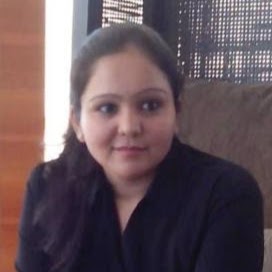 Shital Jethva – She is a Digital marketer by profession and blogger by passion. She loves music, reading novels, anything related to nail paints (crazy nail addict), lip balms, kohl and tattoos. She is a Proud Mom of her little princess Vidhi. She is the biggest fan of Harshvardhan Rane (according to her (wink ;)).
Davika Jeswani – She is little bit shy yet fashion addict. She likes to read books, playing games, to watch comedy movies. She loves music and crazy for amazing & lovely voice owner of Atif Asalm. She loves to visit different places.
Anna Nirmal – She is very talkative and shopaholic. She loves to buy latest trendy clothes. Proud Mom of her little son Dev.
Everything we authors of Beautyikon.com, write and publish here on blog is our point of view and might not match your experience. Please comment on the posts that you read. They will always inspire us to become better. But please respect sentiments of the owner and bloggers and the readers when commenting.
Feel free to email us on info@beautyikon.com OR beautyikon.com@gmail.com if you need to talk about suggestions for the blog layout, images or content or anything. We would love to hear from you!